Japanese Business Card Translation
Japanese Business Cards: Translation, Typesetting & Printing. Need bilingual English & Japanese business cards? Our professional native-language speaking Japanese translators can translate your business card into Japanese. For example, this can be a new card design, or a translation of your existing English card into a single-sided or dual-sided bilingual card. We offer Japanese business cards with translation, typesetting and printing. Rush projects are also available! To get started, simply visit our free business card translation quote request form.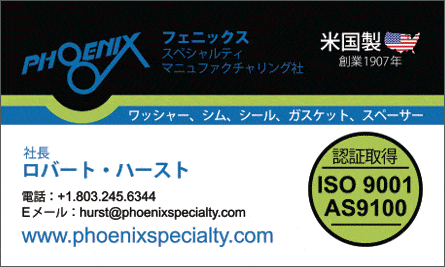 Dual-Sided (2-sided) Japanese/English Bilingual Business Cards.
Japanese business cards are our specialty. Our team of Japanese native-language speaking professional translators (and graphics professionals) can create your custom two-sided Japanese business cards. For example, most clients select English on one side and Japanese on the other. We can translate 2-sided Japanese business cards and customize and match then to your existing English business card design. This includes matching your layout, complete with your original company logo, fonts, and branding.
Custom Japanese Business Card Order Options.
We offer multiple output options for your Japanese business card order. For example, you can select from single-sided or two-sided English/Japanese business cards based on your preference. Your final output can be either a translated Japanese press-ready PDF file or printed cards shipped directly to your door. PDFs are sent via email, and this file can be printed at any local print shop. They will not need any Japanese fonts or operating systems to print these files. Or, simply have us print your 2-sided Japanese business cards and ship them directly to your door. You also have complete control over the exact items that get translated on your card. In other words, each order is a custom Japanese business card order set to your exact specifications. For a free quote, please view our free Japanese business card translation quote request form.
We are Experts in English/Japanese Business Card Translation.
Regardless of your requirements, we have the tools to make your Japanese bilingual business card translation project a reality. We are located in the San Francisco Bay Area, and have the international tools and expertise in this area. For instance, we can provide electronic files via email, or provide fast and reliable printing/shipping of Japanese business cards all across the United States. In addition, we are experts in the field of Japanese 2-sided business card translation, and have been in business since 1999. Our expertise in business card translation helps us utilize our experience to be flexible to the needs of our clients and to provide a quality product each and every time.
New to Japanese Business Card Translation/Printing?
Whether this is your first Japanese business card translation order, or simply your first of the month, we're here to assist you. Our goal is to make ordering Japanese business cards as easy as possible. We have a free online quote form to get you started with pricing and turnaround times. We also included a How To Order section of our site that covers the basic ordering process. Our Frequently Asked Questions area also will likely support you with any questions about the process. Lastly, we have both Japanese business card samples and examples on our site to give you an idea of what your card may look like, even before you order. And even for those who may not need Japanese business cards at this time, we have a comprehensive Japanese Business Card Exchange and Etiquette Guide for adhering to cultural manners and guidelines when exchanging Japanese business cards in Tokyo, Osaka, Nagoya, etc. And lastly, of course, if you still have questions regarding Japanese business card translation, please feel free to contact us.
English & Japanese Bilingual Business Card Translation
We have performed Japanese business card translation services for countless companies throughout the globe. For example, below are some examples of business cards we translated, typeset, and printed in Japanese.
Japanese Business Card Samples
Click any of the images above to view more examples of translated Japanese business cards we have completed for our clients on our Japanese Business Card Samples page. Again, each order is a custom order and custom created based on the specifications of each client. This is why you may see some examples with different items translated or left in English.