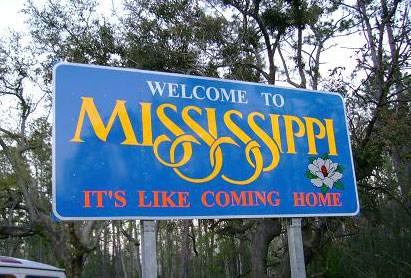 An article from the Clarion Ledger helps to show just how important Japanese business cards are to expanding any global business presence.
After lawmakers in Mississippi passed an economic incentives package to lure the Yokohama Tire company to expand its production facility to their state, the last step of the plan was to beat out 3,000 other sites for the plant. Thus, economic advisors and top government officials focused on Japanese business culture—namely the exchange of gifts, cultural sensitivity in business meetings, and of course Japanese business cards.
Japanese business culture is very formal and intricate, Bryant and Christensen said, and after years of dealing with Nissan and Toyota, Mississippi leaders have learned many lessons. Such as how to handle a business card. "When you exchange Japanese business cards, it should be handed so your name is facing them," Bryant said. "And you never take their business card and just stick it in your pocket. At the meeting, the cards are arranged on the table, in order of people's authority, the individuals at the table."
Acknowledging the importance of Japanese business card translation helped Mississippi attract new jobs and business to their state. In this global economy, small but key gestures like business card translation are crucial when attempting to expand your global business reach to countries like Japan, China and Korea.
For more information, please visit our Frequently Asked Questions page for ordering translated business cards.
You can also use our express FREE Asian Business Card Translation Quote Request Form to select your options and receive a detailed quote for your exact order.
_________________________________________________
AsianBusinessCards.com
Japanese, Chinese & Korean Business Card Translation, Typesetting & Printing Experts
We specialize in typesetting, printing and Asian business card translation into all languages serving Asia. We have a specific focus on popular Asian languages such as Japanese, Chinese and Korean. Our specialists can create Japanese business cards for your trip to Japan. We also handle both Simplified & Traditional Chinese business cards for China or Taiwan. If you're heading to Korea, we can also provide Korean business cards to you as press-ready PDF files or printed cards shipped directly to your door. If you are visiting Vietnam, we can also create Vietnamese business cards for you. Lastly, we also are experts in translation and typesetting for Arabic business cards. We are happy to provide you with a free quote for your next project. Please contact us for more details.