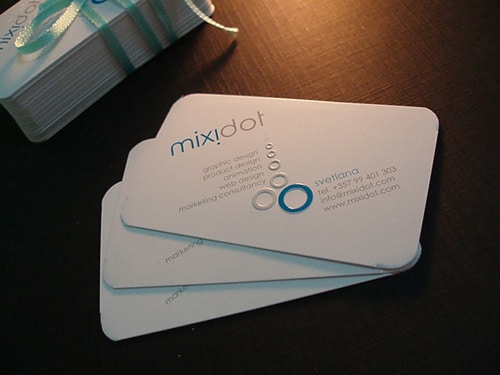 How Do I Print Business Cards with Raised Ink/Letters?
Raised lettering on business cards is done thru a special technic used by off-set printers. They apply a dusting powder to wet ink and they react to each other causing the bubble effect. The ink they use is not available for standard printers. Therefore it is only available through printing companies.
So if you are creating your own business cards you can still do the design and take your artwork to a printer for production. You will need a hard copy and a file of your design. Keep in mind this style of print does not work for full-colour images.
For more information, please visit our Frequently Asked Questions page for ordering translated business cards.
You can also use our express FREE Asian Business Card Translation Quote Request Form to select your options and receive a detailed quote for your exact order.
_________________________________________________
AsianBusinessCards.com
Japanese, Chinese & Korean Business Card Translation, Typesetting & Printing Experts
We specialize in typesetting, printing and Asian business card translation into all languages serving Asia. We have a specific focus on popular Asian languages such as Japanese, Chinese and Korean. Our specialists can create Japanese business cards for your trip to Japan. We also handle both Simplified & Traditional Chinese business cards for China or Taiwan. If you're heading to Korea, we can also provide Korean business cards to you as press-ready PDF files or printed cards shipped directly to your door. If you are visiting Vietnam, we can also create Vietnamese business cards for you. Lastly, we also are experts in translation and typesetting for Arabic business cards. We are happy to provide you with a free quote for your next project. Please contact us for more details.