Fred Bennett, the owner of Nelson's Brewers bar and restaurant in New Zealand, launched his restaurant and soon started serving Thai food to cater to the Thai community in his area.

After hiring a Thai chef, his chef suggested a new name for his restaurant in Thai that translated to "Welcome and see you again" in English. Bennett liked the idea, had a new sign crafted with the Thai translation he was provided, and all was well…or so he thought.
After a few months, he wondered why there were no members of the Thai community dining at his restaurant. Well, his questions were soon answered when his Thai chef was replaced by a new one. The new Thai chef pointed out that his sign (written only in Thai) did not say "Welcome and see you again" at all in English. The direct English translation was "Go Away and Don't Come Back."
This is why no matter how big or small the project, one must always use a professional translation agency. Even a project that appears small, such as dual-sided bilingual translated business cards, a translation blunder like this can obliterate any chance for a successful first impression in business. 
Bennett has since changed the name of his restaurant to "Victory Thai" in hopes of reestablishing his roots in the Thai community. However, the damage has already been done. Bennett went on to say, "That's why it pays to do research" and we couldn't agree more.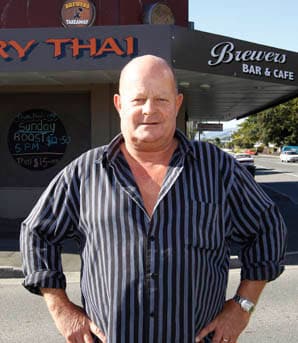 For more information, please visit our Frequently Asked Questions page for ordering translated business cards.
You can also use our express FREE Asian Business Card Translation Quote Request Form to select your options and receive a detailed quote for your exact order.
_________________________________________________
AsianBusinessCards.com
Japanese, Chinese & Korean Business Card Translation, Typesetting & Printing Experts
We specialize in typesetting, printing and Asian business card translation into all languages serving Asia. We have a specific focus on popular Asian languages such as Japanese, Chinese and Korean. Our specialists can create Japanese business cards for your trip to Japan. We also handle both Simplified & Traditional Chinese business cards for China or Taiwan. If you're heading to Korea, we can also provide Korean business cards to you as press-ready PDF files or printed cards shipped directly to your door. If you are visiting Vietnam, we can also create Vietnamese business cards for you. Lastly, we also are experts in translation and typesetting for Arabic business cards. We are happy to provide you with a free quote for your next project. Please contact us for more details.