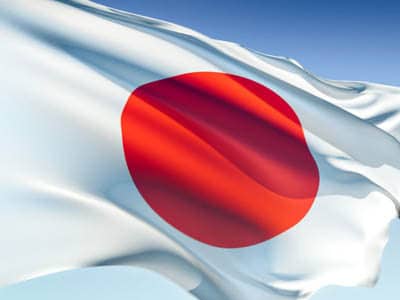 Japan – Business & Travel Etiquette
Business Customs
For many first time travellers to Japan, the possibility of committing a breach of etiquette or other social blunder is a significant concern. This fear can be daunting, particularly when it is virtually unavoidable. Newcomers to Japan will indeed be very likely to commit some minor transgression of etiquette without realising it. However, if you maintain a polite, patient and professional manner, the likelihood of committing a serious faux pas will be greatly diminished. As a non-Japanese, the visiting foreigner is understood to be unfamiliar with the minutiae of Japanese cultural practices and is often granted considerable latitude.
For most new-to-market exporters, the first contact will often be in written form. Potential distributors (and possibly end-users) will usually expect to receive a cover letter specifying your intentions together with the usual product literature. In addition, it is often customary to provide a company profile which may include general information on the nature and corporate history of the exporter. The company profile may include information such as the year founded, number of employees, annual revenues, business philosophy, target markets, major customers, names of senior executives, main bank, paid-in-capital, etc.
Where possible, it is often best to obtain introductions to potential business contacts from reputable third parties. Third parties may include private individuals, firms, organisations and even public sector agencies and trade associations with whom the business contact may have had a pre-existing relationship. So-called cold-calling is almost unheard of within Japanese business culture, however, some westerners have been known to achieve some success with this technique.
Gift giving is expected on many business occasions in Japan. Regional U.S. gifts or company logo gifts are appropriate. Quality is important, but the gift does not have to be expensive. The packaging of the gift is as important as the gift itself and should be done professionally. In Japan, sets of four are considered unlucky (the number 4 is pronounced the same as the word for death). Gifts that can be shared among a group are appropriate.
Business Card Do's and Don'ts
First impressions are important. The name card, or meishi (may-she), is considered almost an extension of the individual. Exchanging name cards is a formal action, therefore, it is best to treat the card with respect.
If possible, do have your name translated into phonetic Japanese. Other information such as title and address are much less important since the primary concern of your business contact is the ability to pronounce your name correctly.
Do exchange cards one-by-one, individual-to-individual; use both hands if practical.
Do read and acknowledge the name and position when exchanging cards. Even when meeting a large group of people, it is considered polite to take a moment to read each individual's name card upon exchange.
Never distribute (or toss) your business card in a manner similar to dealing playing cards.
Never place a stack of your cards on the table and offer others to take a card from the stack.
Never carry business cards in your wallet; nor keep them in your pants pocket. A simple card case is useful.
Don't write comments on another person's business card, in their presence. You may write on your own name card to add information (e.g., email, home phone number, etc.)
Effective Communications/Presentations
Avoid the use of slang and idioms; remember you want the other side to understand you. Speak at a moderate rate of speed and use correct grammatical English; do not try to speak broken English in the hopes of communicating more easily; it doesn't work. Where possible, provide written materials and/or copies of your presentations. During a verbal presentation, it may be advisable to repeat key points for emphasis. If necessary, use the services of a professional or experienced interpreter. Remember, interpretation will at least double the amount of time required to deliver your presentation.
Meetings
Expect to spend some time discussing personal background and interests. This is part of the development of the personal relationship with your business counterparts. Remember, both personal and corporate credibility are considered essential to developing a good long-term business relationship. Punctuality is appreciated. Meetings should start and finish on time. The senior-most individuals are introduced first. In Japan, the guest/visitor generally is seated facing the door/exit. Do not be concerned with silence or long pauses. While periods of silence during a meeting can be unnerving to a westerner, Japanese business people are usually using the time to ponder a comment, question or reply.
Social Events
At lunches and dinners, do not drink until a toast is offered by your host, or until you are given the invitation to begin. There is no such thing as a "working lunch" as we know it. The objective of social events in Japan is not to solve problems or work out details but to serve as a lubricant for present or future negotiations.
For more information, please visit our Frequently Asked Questions page for ordering translated business cards.
You can also use our express FREE Asian Business Card Translation Quote Request Form to select your options and receive a detailed quote for your exact order.
_________________________________________________
AsianBusinessCards.com
Japanese, Chinese & Korean Business Card Translation, Typesetting & Printing Experts
We specialize in typesetting, printing and Asian business card translation into all languages serving Asia. We have a specific focus on popular Asian languages such as Japanese, Chinese and Korean. Our specialists can create Japanese business cards for your trip to Japan. We also handle both Simplified & Traditional Chinese business cards for China or Taiwan. If you're heading to Korea, we can also provide Korean business cards to you as press-ready PDF files or printed cards shipped directly to your door. If you are visiting Vietnam, we can also create Vietnamese business cards for you. Lastly, we also are experts in translation and typesetting for Arabic business cards. We are happy to provide you with a free quote for your next project. Please contact us for more details.