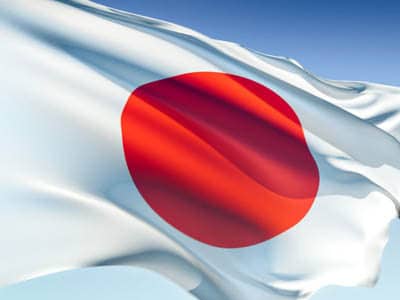 Five Tips for Successful Japanese Business Card Translation & Printing
When visiting Japan on business, it's crucial to understand that customs surrounding business card exchange are extremely different from those in the West. Japanese culture places enormous significance on the ritual of exchanging business cards, as well as the quality of the Japanese business cards themselves. As the famous phrase goes, you'll never get a second chance to make that first impression. Therefore, it's essential to adopt some of the primary rules of translation and Japanese printing to make your first impression in Japan a successful one.
TIP #1: Always Use a Professional Translator
The fundamental item that many Americans neglect when doing business in Japan, is to present their Japanese clients with a business card that has been typeset and translated professionally into Japanese. It's obvious that nearly all Japanese clients will be able to read English business cards, yet that really isn't the issue. Producing a translated Japanese business card creates the ideal scenario for your initial business meeting. On one hand, it shows your prospective clients that you've taken their culture into consideration for an item they value and respect.
On the other hand, it also assists Japanese readers in the sometimes problematic pronunciation of complicated surnames or city spellings in English. By having a phonetic translation of one's name (or city/state) in Katakana for example, non-native English speakers can quickly and easily read this at a glance in a comfortable manner.
TIP#2: Have All Content Translated Professionally by a Native-Language Speaking Translator
Do you happen to know someone who took a Japanese class in college? Do you use online sites like Babelfish to translate words or phrases from time to time? If you're feeling inclined to use these same techniques to translate your business card, don't. Both of these have the potential to torpedo your business meeting before it even takes off. There are nuances and culture that must be applied when translating even the shortest of documents, and business cards are no exception. Always use a professional native-language speaking translator. You need to know that your message is being conveyed correctly. If you've ever shaken your head in confusion at the results of online translation software, don't risk this on something as vital as your business cards.
TIP#3: Professional Typesetting of Your Business Card is a Must
Professionalism is always important when exchanging business cards in the West, but this is especially important in Japan. Things to avoid include using perforated tear-off home business card kits, or attempting to use your existing pre-printed English business cards with a sticker of Japanese text applied to the back side. Always remember that showing the Japanese translated side of your card as a "sticker" or temporary add-on label to your business existing cards will give the impression that the Japanese was a mere afterthought.
It's also important to remember that business cards have limited real estate and thus, it may appear as if there are very few items to typeset. This is actually not the case since Asian characters themselves have complex strokes and lines at small point sizes. It's essential to use the skills of a trained typesetter who knows the importance of balance and negative space for Japanese characters. Font sizes and weights should be ideally matched to the English side of the card to ensure your ideal branding message is conveyed in any language.
TIP#4: Get Dual-Sided Japanese Business Cards
The ideal tool in business card translation is to create a dual-sided bilingual Japanese business card with English on one side and Japanese on the other. This really has the best of both worlds. During your initial meeting, it allows you to properly present your business card with the Japanese language side up, thus, maximizing the positive cultural impact. However, vertical business cards are not a requirement by any means as the influx of western business cards has made horizontal cards equally normal.
What was once a costly endeavor, dual-sided printing is now cost-effective and common. There are agencies that can also create separate English and Japanese electronic "camera ready" PDF files for printing at any print shop. This allows you to have your cards printed at local print shops and even those that do not have complex Japanese font libraries or operating systems normally required for Japanese printing.
TIP#5: Professional Japanese Business Card Printing is Required
Lastly, when selecting a card stock, be sure to select a heavy and durable stock that has a professional look and feel. Many of the online "free" business card sites have offers that feature thin, flimsy card stock or have ads pre-printed on them. These are strongly discouraged for the Japanese market. If there's a particular card stock that you have found locally that you would like to use, contact your translation agency and see if they offer press-ready PDF files as final deliverables. If they do, you'll find that this cost-effective option will allow you to have your card translated and typeset professionally, and printed locally on a card stock that you know you trust.
Just following these simple tips above will likely lead you on the path to a positive first impression in Japan that starts with the ideal Japanese business card.
About the Author:
Mike McGee is the Director of Operations at AsianBusinessCards.com, a division of Luna Concepts LLC, focused on Asian business card translation. This California-based agency has over ten years of expereince in translation, typesetting and printing into Japanese, Chinese, Korean and all European languages. To read more about business card translation, and see samples, etiquette guides, and a forum centered around Asian business card translation, please visit http://www.AsianBusinessCards.com.
For more information, please visit our Frequently Asked Questions page for ordering translated business cards.
You can also use our express FREE Asian Business Card Translation Quote Request Form to select your options and receive a detailed quote for your exact order.
_________________________________________________
AsianBusinessCards.com
Japanese, Chinese & Korean Business Card Translation, Typesetting & Printing Experts
We specialize in typesetting, printing and Asian business card translation into all languages serving Asia. We have a specific focus on popular Asian languages such as Japanese, Chinese and Korean. Our specialists can create Japanese business cards for your trip to Japan. We also handle both Simplified & Traditional Chinese business cards for China or Taiwan. If you're heading to Korea, we can also provide Korean business cards to you as press-ready PDF files or printed cards shipped directly to your door. If you are visiting Vietnam, we can also create Vietnamese business cards for you. Lastly, we also are experts in translation and typesetting for Arabic business cards. We are happy to provide you with a free quote for your next project. Please contact us for more details.